Gold Price Analysis – XAU/USD run-up needs validation from $1,735

Gold Price Analysis: XAU/USD run-up needs validation from $1,735
Gold's clear break above a downward sloping trend line from late January keeps bulls hopeful on Good Friday. Also favoring the upside momentum are the MACD signals and the US dollar weakness that keeps the yellow metal above $1,730.
It should, however, be noted that a downward sloping trend line from March 18, currently around $1,735, guards the bullion's immediate upside, a break of which will direct buyers toward February 19 low near $1,760 and November 2020 bottom surrounding $1,765.
Read more …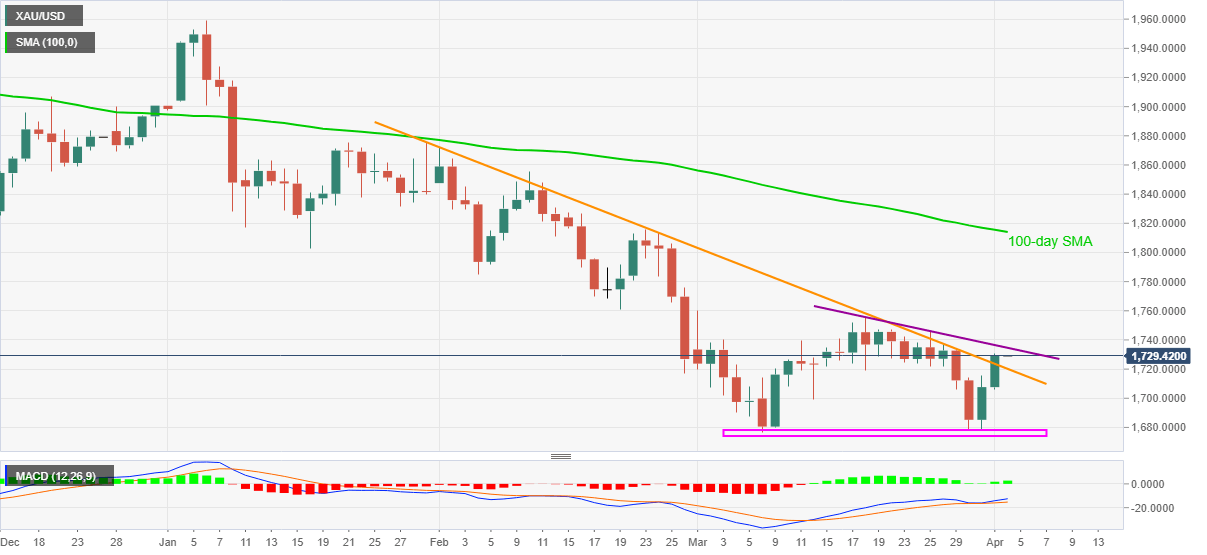 Why Dave Ramsey and other financial gurus are wrong about Gold
Longtime gold bashers are gloating over the precious metal's recent price slump. Gold prices have declined more than 10% in the first quarter of 2021. But the perma-bears shouldn't feel vindicated. After all, anyone who heeded their advice missed out on gold's record run in 2020 – and on many years of outperformance since 2001.
Read more …
Gold Price Analysis – XAU/USD run-up needs validation from $1,735

Tags: Gold Price Analysis

Stock Market

Latest Businees News.

Gold Price on GoldZeus.